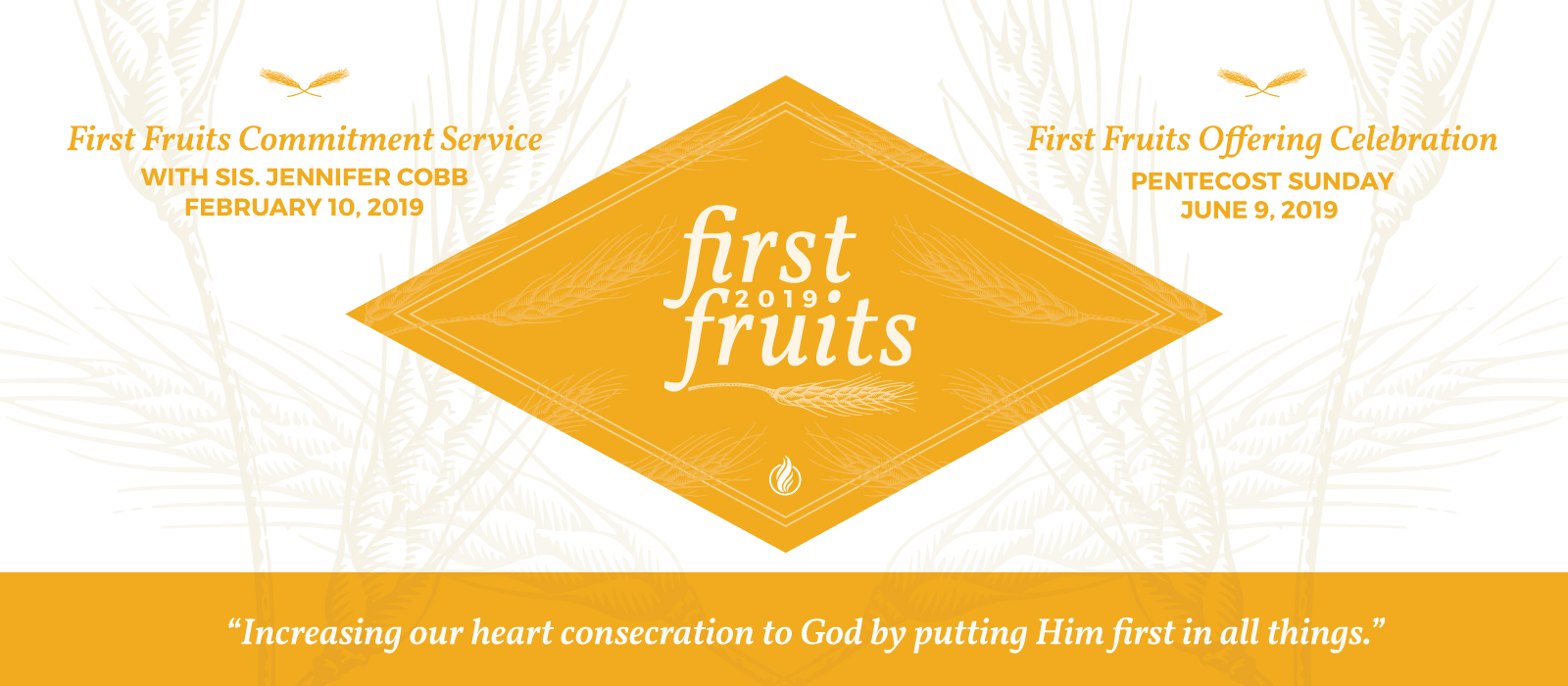 FIRST FRUITS SUNDAY
First Fruits is a powerful time of year for the Pentecostals of Wisconsin! It's an annual occasion when people rise in obedience, affection and faith, and place their trust in Jesus Christ! We can't encourage everyone enough to sow into their year ahead and create stories of breakthrough in family life, careers and personal challenges.
WHAT IS 'FIRST FRUITS'?
The significance to First Fruits is, it is a biblical principle practiced and emphasised throughout the Bible. It begins with great Bible characters like Abel (in Genesis 4) and Moses (in Exodus 23) & continues into the New Testament through the Apsotle Paul's writings.
It was Moses who said, "As you harvest your crops, bring the very best of the first harvest to the house of the Lord your God." (Exodus 23:19)

King Solomon wrote about it too: "Honour the Lord with your wealth, with the firstfruits of all your crops; then your barns will be filled to overflowing, and your vats will brim over with new wine." (Proverbs 3:9-10)
The principle of First Fruits is when we give the first and best of our fruit to God.
---
Below are a few resources to help you in your First Fruits journey:
Download First Fruits Presentation on "A Greater Purpose": Highlighting the biblical uses of first fruits